A tutorial for the Mono Migration Analysis tool (MoMA)
1. Download MoMA. There's nothing to install. Simply extract the contents into a folder of your choice. Run MoMA.exe. Read the summary and click Next.
2. Click the + button to add your assembly files. This may include a combination of .exe and .dll files.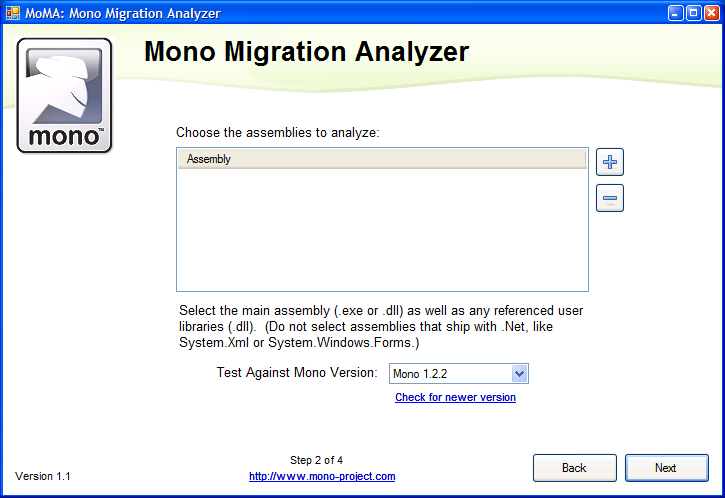 3. Click Next.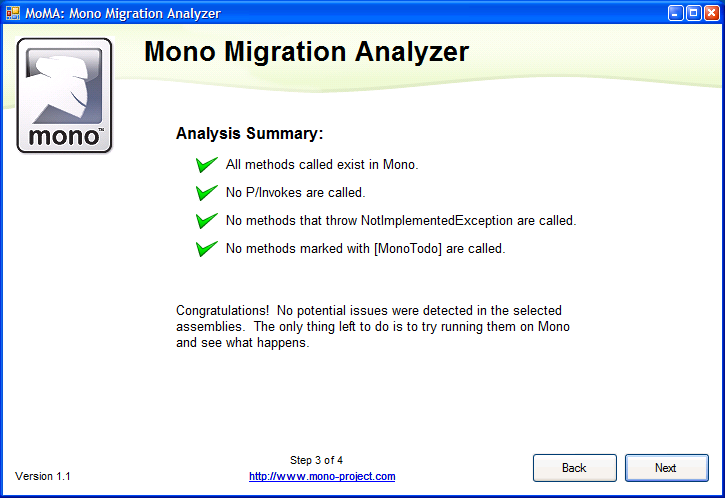 4. Submit your report so that the Mono development team knows what's missing from Mono that users need.
5. If MoMA found any problems, you'll get a report like this.
You may see other people's reports on the moma reports page.
Ad blocker interference detected!
Wikia is a free-to-use site that makes money from advertising. We have a modified experience for viewers using ad blockers

Wikia is not accessible if you've made further modifications. Remove the custom ad blocker rule(s) and the page will load as expected.